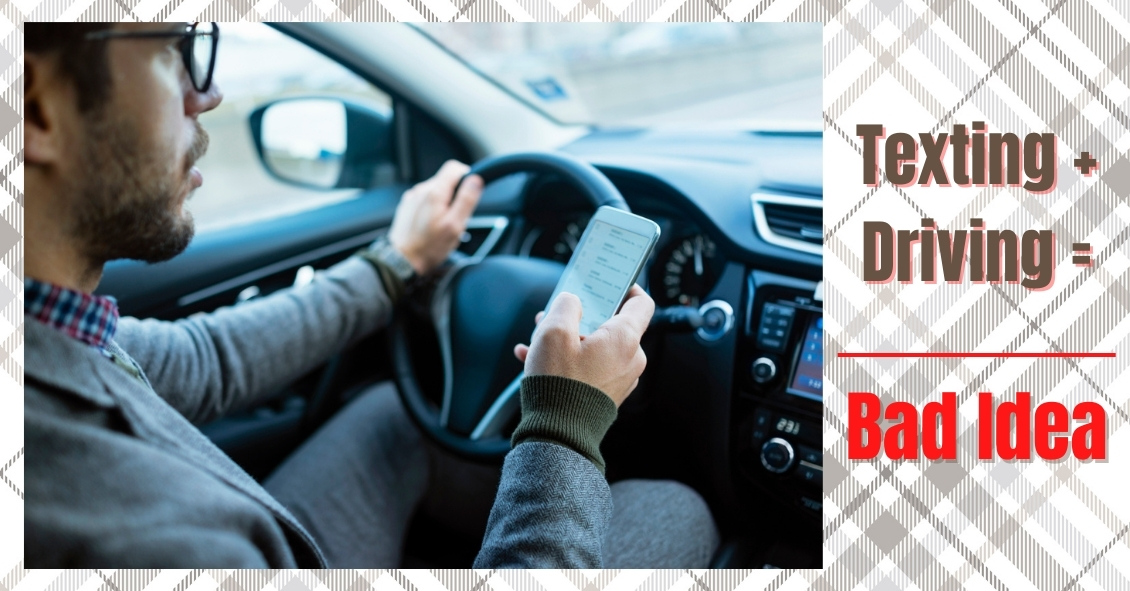 There are many opinions on the topic of texting and driving. The goal of this blog post is to explore the effects on vision during texting.
So, from a visual perspective, why does texting make you more likely to crash? The problem lies in distraction from driving. For example, it takes a fast texter approximately 20 seconds to read and reply to a text. At 55 mph on the highway, a driver glances away from the road for approximately one-third of a mile. When the driver is focusing on their screen, this essentially gives the driver tunnel vision, causing the visual system to essentially use peripheral vision for driving. Your central vision is used to detect depth perception, detail, and colors such as red or green. So when texting, your depth perception, or 3-D vision, is altered and if cars are stopped ahead or closing in rapidly, it's not as easily detected. Colors, such as red brake lights or traffic signals, are not as easily noticed.
Next time you encounter situations with texting and driving, know that the visual system was designed to perform advanced visual perception while using central vision. This includes detail vision, depth perception, and color vision....all of which are placed on hold while texting and driving.
For more information on texting and driving see:
US Dept. of Transportation
This blog provides general information and discussion about eye health and related subjects. The words and other content provided in this blog, and in any linked materials, are not intended and should not be construed as medical advice. If the reader or any other person has a medical concern, he or she should consult with an appropriately licensed physician. The content of this blog cannot be reproduced or duplicated without the express written consent of Eye IQ.