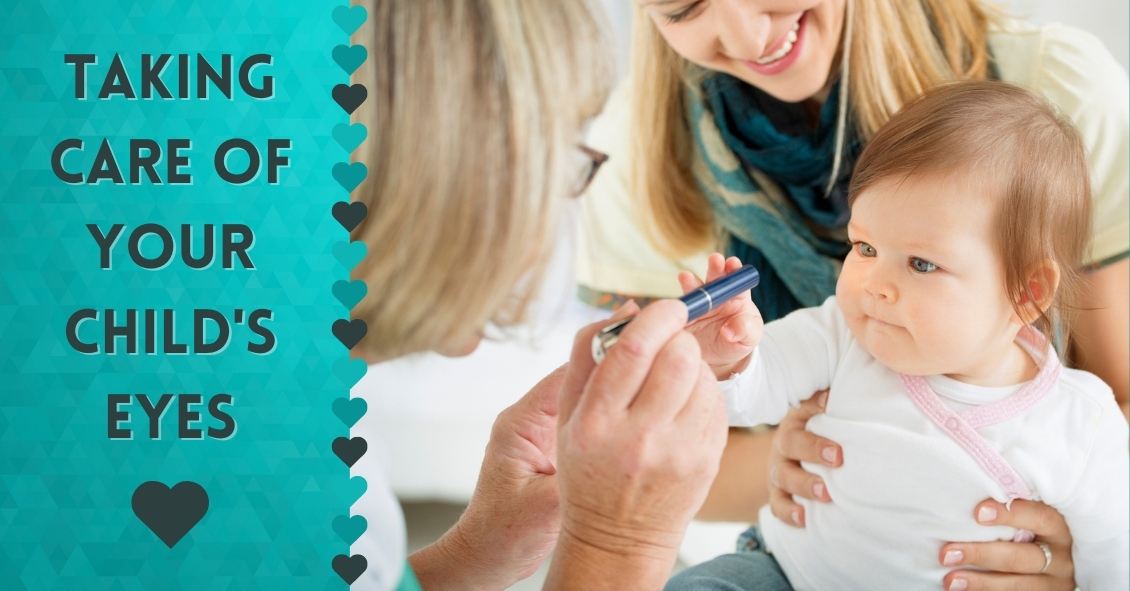 Just like adults, children need to have their eyes examined. This need begins at birth and continues through adulthood.
Following are common recommendations for when a child needs to be screened, and what is looked for at each stage.
A child's first eye exam should be done either right at or shortly after birth. This is especially true for children who were born prematurely and have a very low birth weight and may need to be given oxygen. This is mainly done to screen for a disease of the retina called retinopathy of prematurity (ROP), in which the retina does not develop properly as a result of the child receiving high levels of oxygen. Although rarer today due to the levels being monitored more closely, it is still a concern for premature babies.
The next time an eye exam is in order is around 6 months. At this stage, your pediatric eye doctor will check your child's basic visual abilities by making them look at lights, respond to colors, and be able to follow a moving object.
Your child's ocular alignment will also be measured to ensure that he or she does not have strabismus, a constant inward or outward turning of one or both eyes. Parents are encouraged to look for these symptoms at home because swift intervention with surgery to align the eyes at this stage is crucial for their ocular and visual development.
It is also imperative for parents and medical professionals to be on the lookout for retinoblastoma, a rare cancer of the eye that more commonly affects young children than adults. At home, this might show up in a photo taken with a flash, where the reflection in the pupil is white rather than red. Other symptoms can include eye pain, eyes not moving in the same direction, pupils always being wide open, and irises of different colors. While these symptoms can be caused by other things, having a doctor check them immediately is important because early treatment can save your child's sight, but advanced cases can lead to vision loss and possibly death if the cancer spreads.
After the 6-month exam, I usually recommend another exam around age 5, then yearly afterward. There are several reasons for this gap. First, any parent with a 2- to 4-year-old knows that it's difficult for them sit still for anything, let alone an eye exam. Trying to examine this young of a patient can be frustrating for the doctor, the parent, and the child. Nobody wins. By age 5, children are typically able to respond to questions and can (usually) concentrate on the task at hand. If necessary at this stage, their eyes will be measured for a prescription for glasses and checked for amblyopia, commonly known as a "lazy eye". Detected early enough, amblyopia can be treated properly under close observation by the eye doctor.
The recommendations listed above are solely one doctor's opinion of when children should have eye exams. The various medical bodies in pediatrics, ophthalmology, and optometry have different guidelines regarding exam frequency, but agree that while it is not essential that a healthy child's eyes be examined every year, those with a personal or family history of inheritable eye disease should be followed more closely.
Article contributed by Dr. Jonathan Gerard
NOTE: Many eye doctors commonly like to have another exam around age 3, in order to make sure a pre-schooler's vision is developing correctly. Please go by what your trusted eye doctor advises and is comfortable with.
This blog provides general information and discussion about eye health and related subjects. The words and other content provided on this blog, and in any linked materials, are not intended and should not be construed as medical advice. If the reader or any other person has a medical concern, he or she should consult with an appropriately licensed physician. The content of this blog cannot be reproduced or duplicated without the express written consent of Eye IQ.